Learn about Kennan's TEDx Eustis talk and I Like Me Better™ The Endgame of Branding
Visit KennanBurch.com
https://youtube.com/watch?v=Yfmr38ukE7c
UNLEASH THE POWER OF YOUR BRAND
Revealing the branding secrets of Fortune 500 companies.
Together We Will Make Waves
Kennan is a brand architect that inspires CEOs and leadership teams to align and live their highest promise.
While most branding firms concentrate on external aspects of branding, Kennan's efforts focus on training the employees and upper level management of organizations. The BCP promise is to "create inspirational alignment and organizational conviction to deliver on your highest compelling truth."  Once Kennan accomplishes this for your team, your best days are ahead!
BCP has been active for over 10 years and and has now partnered with CEO's (Brand Catalysts) in almost every sector of business and non-profit, including:  restaurants, boat manufacturers, insurance companies, retail stores, organic products, financial institutions, law firms, digital content providers, creative agencies, commercial real estate development, schools, coffee shops, financial services, accounting, security services, retail products, surface design, surface distribution, dry cleaning, theme parks, product design, metal fabrication, hotels, athletic teams, interior design, mediation, water parks, business transition firms, self-publishing, business publications, waste removal, office automation, CEO groups, bowl games, musicians, media campaigns, athletes, reality shows, entertainment, churches and non-profit organizations.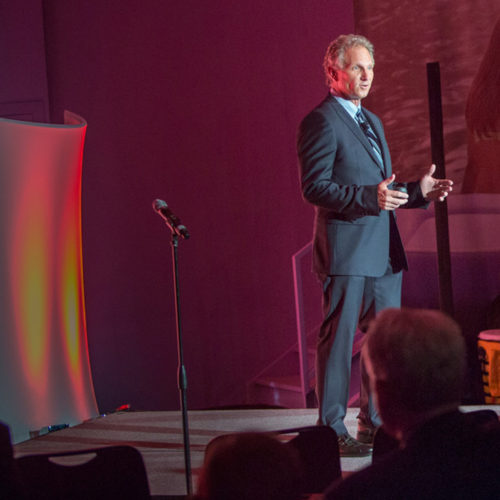 Kennan Burch is the founder of Brand Catalyst Partners, a very successful brand strategy consulting firm that has developed the brand strategy for over 100 organizations. His range of experience runs from very small entrepreneurial shops to multibillion-dollar organizations.
Kennan's vision is "inspiring brands to live their highest promise," which he achieves through helping CEO's and executive teams inspire their teams to live out their brand every day. Additionally, he is a 20-year veteran of Darden Restaurants where he led the national efforts for Red Lobster and was involved in over $1 billion in advertising and branding efforts.
Click the photo for Kennan's bio.
"I've dedicated my career to inspiring business leaders, so they can inspire their teams."
             – Kennan Burch
"He understands the power of brands and how to achieve the organizational conviction that results in a brand promise that is consistent in its delivery at every point of contact, both internally and externally. He gets brands and how to build them."

Stan Richards

Principal, The Richards Group
"Kennan Burch is a great developer of promotions that drive sales and profits. He understands what motivates consumers and how to execute at a high level."

Kim Lopdrup

President of Red Lobster
"We charged Kennan to bring 22 stakeholders together to get on the same page. Some people would think of that as herding cats . Instead, Kennan pulled us together and now we are "One Lion" with an inspiring Environment."

Keith Dalton

Katy Boardwalk Hotel & Conference
"In my over 11 years at Darden, I have had the opportunity and privilege to work with dozens of very talented, well educated and seasoned Marketing professionals. I would rate Kennan with the very best, because of his gift for working with people to get the best out of all members of the Team."

Bill Herzig

Senior Vice President, Darden Restaurants, Inc.
"He is a seminal thinker… he is a 'one-man-think-tank.' He is a creative communicator… an energizer… a visionary… and has a proved track record."

Derric Johnson

Creative Consultant to Walt Disney World
"Kennan was instrumental in guiding us go through the process of defining and creating our brand promise. I would certainly endorse Kennan Burch and Brand Catalyst Partners for the talents they bring to the table and would recommend him to any company wanting to develop or further define their brand identity."

Duane Kuck

CEO Regal Boats
"We asked Brand Catalyst Partners to assist in refining our company culture. We now utilize our vision statement, core values, and aspirations in everything we do, ensuring that the 'Why' is the driving force of every decision we make. I couldn't have imagined such a profound and well delivered result that we continue to get value from every day."

Leman Porter

President, Frontline Insurance
"Kennan brings an innovative and refreshing method to discover your real brand in a cooperative and collaborative team process – it is one of the best investments into your BRAND that one can make"

Jeff Piersall

Founder & CEO, SCB Marketing & I4 Business Magazine
"He led the development of our Cure Bowl brand strategy that garnered more funds for charity that any other bowl game since its inception. I highly recommend Brand Catalyst Partners to any organization that needs to align their leadership team on their highest compelling truth."

Alan Gooch

Executive Director, The Cure Bowl
"Kennan Burch and Brand Catalyst Partners are the type of Consultants that make me want to look for opportunities to work with him again and again. I am sure there will be a fifth engagement for me."

Scott Cahill

Managing Partner, Fulcrum Partners
"We have used Kennan on two separate brand initiatives and his professional approach to leading our team through critical discussions has been extremely valuable. I highly recommend Kennan to any organization that is looking to define their brand and develop alignment across team members."

Ray DeLaughter

COO Typhoon Texas
"Kennan and Brand Catalyst Partners were inspirational in helping Fun Spot America develop and identify our culture. The creation of our Culture Guide will insure continuance of our philosophies and practices for years to come. I highly recommend Kennan to positively position any organization that wants to be focused and impactful in today's marketplace."

John Arie

Founder & CEO – Fun Spot Theme Park
"Kennan was a true professional from beginning to end. He has a deep knowledge of branding and what drives consumers to make decisions. I would highly recommend Kennan to help your company grow your brand as effective as possible."

Matt McLean

Founder & CEO, Uncle Matt's Organic
https://youtube.com/watch?v=rhd-6QUokAY
UNLEASH THE POWER OF YOUR BRAND
Revealing the branding secrets of Fortune 500 companies.
Is your team inspired and aligned to do something special… something meaningful; something that engages the hearts of your team to get up every morning and passionately pursue the work before them, because they know the work they do is going to make a difference? Work does not have to be boring,  contentious or frustrating.
Organizational Conviction
Is your team committed to having an impact? Do they have a sense of conviction and destiny behind the work they are doing? Are they willing to stand up for the customer, and make sure they deliver the experience that meets and exceeds your customers' expectations? With organization conviction, work can be incredibly rewarding and fulfilling.
Beyond the hype, beyond slogans and campaigns, is there a higher truth that guides you – a higher compelling truth? Not everything is true. Among things that are true, not everything is compelling. Of everything that is compelling, not everything is equally compelling. When teams can embody their highest compelling truth, then they have a chance to do something special, something meaningful…
Brand Summit: Stan Richards
BCP's First Legacy Award Winner
Stan Richards is the founder of the award winning agency known as The Richards Group.  Stan and his team are credited with breakthrough advertising campaigns for Chick Fil A, Motel 6, Home Depot, Ram Trucks, and many other brands. He is in the Art Director Hall of Fame with Walt Disney, and in the Advertising Hall of Fame.  The University of Texas named a school after him, the Stan Richards School of Advertising and Public Relations. We honored him for his ability to create a company culture that drives incredible results and garners the highest employee retention rates in the business.  He wrote a book called The Peaceable Kingdom, that outlines his philosophies about creating company culture.
On January 25th, 2018 Stan Richards was honored with the BCP – Brand Catalyst Legacy Award.
Brand Catalysts are visionary leaders who consistently keep their promises. Guided by unwavering principles, they inspire their people to do great things. They speak with conviction about the difference they want to make in the world. Others naturally follow them with a sense of purpose.  When they put their ideals into action, resources are brought to focus and people work passionately to deliver on their promise.  Their brand is their signature, a public declaration of what they believe in. This unity of purpose and care for people is how they push the boundaries of what's possible.  Leading companies that become stories worth telling. We love these leaders for who they are, and for inviting us to participate in their dreams.  For in this pursuit we all find a sense of fulfillment that we are a part of something bigger, something special.
Stan Richards is the epitome of a Brand Catalyst
LEARN MORE